Ingredients
2 Tablespoons olive oil
3 pounds lamb, trimmed and cubed
Salt and pepper
1 1/2 cups onion, 1/4-inch dice
3-4 cups unsalted beef stock
1/2 cup Guinness, optional
1 1/2 pounds potatoes, peeled and cut into 1 1/2-inch pieces
12 ounces (about 4) carrots, peeled and cut into 1 1/2-inch pieces
Flour, optional
1/4 cup flat leaf parsley, chopped
Directions
Heat oil in a 4-quart Dutch oven over medium-high heat until the oil is hot and shimmers, but does not smoke.
Add meat in batches making sure to not overcrowd the pan. Season with salt and pepper. Sauté until browned on all sides. Remove meat and tent with foil until all meat is cooked. Drain all but 2 Tablespoons of fat from the pan.
Add onion and sauté until tender and translucent. Make sure onion does not brown.
Add the beef stock, Roasted Garlic Onion Jam and Guinness. Adjust seasoning by adding salt and pepper.
Add cooked meat, potatoes and carrots. Bring to a simmer. Reduce heat, cover and braise 1-2 hours until meat is tender. It is important that a low simmer is maintained to assure the meat will be tender.
Stonewall Kitchen Ingredients
Promotions
Mix & Match 4+ and SAVE 10%
Details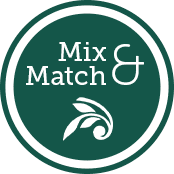 Stock up on your favorites, try something new, or create a collection as unique as you are. SAVE 10% when you order four or more of our full-sized jams, jellies and marmalades.